MELBOURNE:- On Sunday, Australian Prime Minister Scott Morrison found himself defending his actions again in response to the country's unprecedented bushfires crisis that has killed 24 people and left thousands more homeless.
Morrison, who has been under sustained attack since he went on vacation to Hawaii as the crisis escalated, blamed a "breakdown in communications" for a state fire chief's complaint he was blindsided by Morrison's plan to set up a national bushfire recovery agency.
New South Wales (NSW) state Rural Fire Services Commissioner Shane Fitzsimmons said he found out about the new agency through media reports on Saturday, creating confusion as he coordinated one of the most high-risk days in the crisis.
"I was disappointed and I was frustrated in the middle of what was one of our worst (fire) days ever on record with massive dislocation and movement of people and a focus on really difficult weather," Fitzsimmons told journalists on Sunday.
Morrison said the creation of the national agency, along with the deployment of naval ships and aircraft to help evacuate people who have been stranded by fires for days, was not a reflection on the performance of the state agencies, who had done "extraordinary work."
Tourist दूर बैठकर इसके बदलते रंगो को निहारते हैं || Uluru || Ayers Rock || NewsNumber.Com ...
Delhi
भारतीय समाज में अक्सर यह चर्चा का विषय रहता है कि भारत के प्रधानमन्त्री अपने निजी सम्बन्धों एवम् मित्रता को बहुत सम्मान देते हैं और उसी कड़ी में उसका लाभ नीरव मोदी, मेहुल चोकसी जैसे भगोड़ों ने तो उठाया ही है लेकिन अंबानी, अड़ानी, रामदेव जैसे पूंजीपतियों पर फायदा उठाने के आरोप लगते रहे हैं। ...
Corona Virus के बढ़ते मामलों के मद्देनजर एक अनोखे Hotel को बनाया गया || Bubble Business Hotel || NewsNumber.Com ...
Facebook के बाद Google भी कर सकता है Search Engine बंद || NewsNumber.Com ...
कौन है Team India का सफलतम Captain? || NewsNumber.Com ...
Mohinder Amarnath ने चयनकर्ताओं को कहा 'जोकरों का झुंड' || Life Story || NewsNumber.Com ...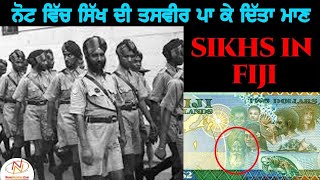 History Series
This video describes how sikhs reached Fiji. Being sent as slaves by the East India Company, Sikhs in Fiji are now being respected a lot. The image of a Sikh on a 2 Dollar Currency note of Fiji proves it all. ...
भारतीय बल्लेबाज रोहित शर्मा को लेकर पूर्व ऑस्ट्रेलियाई खिलाड़ी माइकल हसी ने प्रतिक्रिया दी है। ...
साल 2023 में भारत में होने वाले आईसीसी वनडे विश्व कप को लेकर ऑस्ट्रेलियाई कप्तान ने अभी से तैयारियां शुरू कर दी हैं। ...
भारतीय टीम को इस साल से अंत में ऑस्ट्रेलियाई दौरा करना है, जिसको लेकर दोनों टीमों के खिलाड़ियों के बीच काफी उत्सुकता देखी जा रही है। ...
Rain has fallen in fire-ravaged parts of Australia bringing relief to citizens. ...
On Sunday, a global appeal initiated to help Australian firefighters tackling catastrophic bushfires raised almost Aus$25 million, as swathes of the country suffered extensive damage and the death toll from the long-running crisis hit 24. ...
On Saturday, bushfires continued to rage in Australia amidst "catastrophic" conditions in the south of the country where two more deaths have been confirmed, increasing the death toll to 21. ...
Australian PM Scott Morrison said that Australia will ramp up its response to the country's "unprecedented" wildfire disaster, deploying additional army, naval and aircraft services. ...
Thousands of tourists have been given less than 48 hours to evacuate fire-ravaged coastal communities as Australia braces for a weekend heatwave expected to fan deadly bushfires. ...
Australia's PM Scott Morrison had to cut short a visit to a town ruined by fire after angry locals heckled him over the government's response. ...
According to social media posts on Thursday, smoke from Australia's bushfires has created a haze across New Zealand thousands of kilometres away with normally white glaciers turning a shade of caramel. ...
According to the police, bushfires have claimed lives of at least 7 people in the Australian state of New South Wales since Monday. ...
People have rushed to a beach in Victoria, Australia to escape bushfires racing towards the coast. ...
According to the authorities, a heatwave forecast to sweep across Australia in coming days could escalate conditions for the nation's bushfires. ...
On Monday, Australian PM, Scott Morrison dismissed calls from Swedish environmental activist Greta Thunberg to take more action on climate change amid a devastating bushfire crisis in his country. ...