Australia's PM Scott Morrison had to cut short a visit to a town ruined by fire after angry locals heckled him over the government's response.
According to the locals, he had done very little to help Cobargo in New South Wales (NSW), where two people died earlier this week and many lost their homes.
The PM said he was "not surprised people are feeling very raw".
NSW's premier has declared a week-long state of emergency in response to the escalating bushfire threat.
Since September, bushfires have killed 18 people and destroyed more than 1,200 homes across NSW and neighbouring Victoria. At least 17 people remain missing after fires this week alone.
Thousands of people are already fleeing a vast "tourist leave zone" in NSW, with supplies running low in some cut-off towns. It's been called "the largest relocation out of the region ever".
Troops are also preparing to evacuate some of the 4,000 people trapped by fires in Victoria.
Corona Virus के बढ़ते मामलों के मद्देनजर एक अनोखे Hotel को बनाया गया || Bubble Business Hotel || NewsNumber.Com ...
Facebook के बाद Google भी कर सकता है Search Engine बंद || NewsNumber.Com ...
कौन है Team India का सफलतम Captain? || NewsNumber.Com ...
Mohinder Amarnath ने चयनकर्ताओं को कहा 'जोकरों का झुंड' || Life Story || NewsNumber.Com ...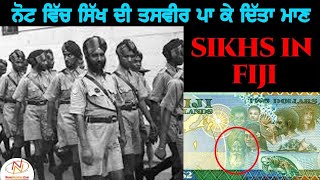 History Series
This video describes how sikhs reached Fiji. Being sent as slaves by the East India Company, Sikhs in Fiji are now being respected a lot. The image of a Sikh on a 2 Dollar Currency note of Fiji proves it all. ...
भारतीय बल्लेबाज रोहित शर्मा को लेकर पूर्व ऑस्ट्रेलियाई खिलाड़ी माइकल हसी ने प्रतिक्रिया दी है। ...
साल 2023 में भारत में होने वाले आईसीसी वनडे विश्व कप को लेकर ऑस्ट्रेलियाई कप्तान ने अभी से तैयारियां शुरू कर दी हैं। ...
भारतीय टीम को इस साल से अंत में ऑस्ट्रेलियाई दौरा करना है, जिसको लेकर दोनों टीमों के खिलाड़ियों के बीच काफी उत्सुकता देखी जा रही है। ...
On Sunday, Australian Prime Minister Scott Morrison found himself defending his actions again in response to the country's unprecedented bushfires crisis that has killed 24 people and left thousands more homeless. ...
Rain has fallen in fire-ravaged parts of Australia bringing relief to citizens. ...
On Sunday, a global appeal initiated to help Australian firefighters tackling catastrophic bushfires raised almost Aus$25 million, as swathes of the country suffered extensive damage and the death toll from the long-running crisis hit 24. ...
On Saturday, bushfires continued to rage in Australia amidst "catastrophic" conditions in the south of the country where two more deaths have been confirmed, increasing the death toll to 21. ...
Australian PM Scott Morrison said that Australia will ramp up its response to the country's "unprecedented" wildfire disaster, deploying additional army, naval and aircraft services. ...
Thousands of tourists have been given less than 48 hours to evacuate fire-ravaged coastal communities as Australia braces for a weekend heatwave expected to fan deadly bushfires. ...
According to social media posts on Thursday, smoke from Australia's bushfires has created a haze across New Zealand thousands of kilometres away with normally white glaciers turning a shade of caramel. ...
According to the police, bushfires have claimed lives of at least 7 people in the Australian state of New South Wales since Monday. ...
People have rushed to a beach in Victoria, Australia to escape bushfires racing towards the coast. ...
According to the authorities, a heatwave forecast to sweep across Australia in coming days could escalate conditions for the nation's bushfires. ...
Fire warnings are in place across the Australian state of New South Wales (NSW), where firefighters are tackling more than 100 blazes. ...
Australian Prime Minister Scott Morrison has apologised for going on holiday in Hawaii this week while the nation's bushfire crisis worsened. ...
On Thursday, Australia's most populous state declared its second emergency as extreme heat and strong winds stoked scores of uncontrolled bushfires, some on Sydney`s doorstep. ...